About Tina R. McDonald
Welcome to the Law Office of Tina R. McDonald. I am an attorney serving clients in the North Alabama area. I was born March 24, 1961 in Anniston, Alabama, and have been a resident of Madison County since 1970.
In October of 1980, I went to work for the Huntsville Police Departmentís Communications Division. In 1986 I became a Communications Supervisor, overseeing the work product of police dispatchers and emergency calltakers. Emergency Communications was an extremely stressful job, which required a calm, assertive demeanor with multi-tasking skills.
I earned an Associates Degree in Police Science from Calhoun Community College in 1994 and later a B.S. Degree in Public Safety Administration from Athens State University. Shortly after, I decided to pursue a legal degree and enrolled at Birmingham School of Law. I chose BSL mainly because it allowed me to continue working days at HPD and attend law school at night. It took a lot of work, commitment and perseverance to work eight hours a day at HPD then commute daily back and forth to Birmingham for school 3-4 times a week for approximately four years, but I did it. Finally, in 2005 I graduated from Birmingham School of Law with my Juris Doctor Degree. In July 2006, I took and passed the Alabama State Bar. In February 2007, I retired from the Huntsville Police Department with over 26 years of service, and began practicing full time.
As a public servant for most of my life, I believe I have a great sense of community. Although my background is in law enforcement, my legal practice encompasses criminal defense work. I believe everyone is entitled to a defense and their day in court. My career at HPD laid a good foundation for me to understand and practice criminal defense work.
I pride myself on close personal attention to each and every client, to keep clients informed of the status of their case and respond to their case inquiries promptly. Please take a moment to browse through my site to learn more about the Law Office of Tina R. McDonald. If you have any questions or comments, please feel free to contact me. My office is conveniently located across the street from the Madison County Courthouse in downtown Huntsville.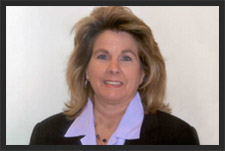 Tina R. McDonald
Attorney At Law
101 North Side Square
Huntsville, AL 35801

T: 256-539-0377